Audio Fuses
Audio Fuses (Power Supply)

By replacing the conventional fuses in your HiFi system with the fuses specially developed for HiFi devices, it is possible to further optimize the current flow within your HiFi components and to improve the sound. The audiophile fuses offered in this catalogue are probably among the most effective tuning measures on the hi-fi market. The sound gain through the use of a HiFi micro fuse is really enormous.
Interesting HiFi products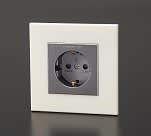 49.00 €*
49.00 € / 1 Stück
Furutech FP-SWS (G) Wandsteckdose Kunststoff Gold

Catalogues

Die Feinsicherungen von HiFi-Tuning aus Berlin gehören zu den meistverkauften audiophilen Feinsicherungen für HiFi-Geräte. Diese hochwertigen audiophilen Feinsicherungen besitzen das wohl beste Preis-/Klanggewinn-Verhältnis was ich im HiFi-Tuning kenne. Mit einer Verhältnismäßig geringen Investition in eine solche Sicherung erzielt man Klanggewinne, welche sonst oft nur mit dem Kauf höherwertiger Tedchnik erzielt werden kann.

Die Feinsicherungen von AHP sind die günstige und dennoch sehr gute Alternative, wenn es um die Optimierung von Bild und Ton bei HiFi-Komponenten geht.
articles on the topic Audio Fuses