Piega Loudspeaker
Piega Loudspeaker Shop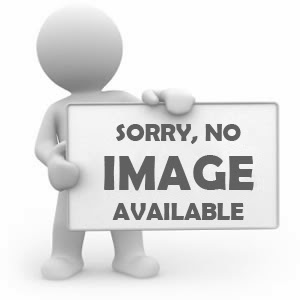 Piega loudspeakers with their legendary hand-made coax ribbon for the midrange/high frequency range stand for HiFi Made in Switzerland like no other loudspeaker in the Alps. We as Piega dealers in Germany appreciate the Piega virtues: Top design, perfect sound and finest workmanship for many years. Whether Piega TMicro, Piega Classic, Piega Premium or Piega Coax - a Piega loudspeaker is something very unique. Most of the loudspeakers are handmade in Horgen using the very best technical ingredients - and you can hear and feel that.

The Piega price list starts at approx. 1000 EUR for a pair of TMicro 40 loudspeakers and almost reaches the 40000 EUR mark in the audiophile range for a pair of Piega Master One.
Catalogues

Ob Voice, Orchester, Electro oder ein einzelnes Instrument, die PIEGA Premium Serie läuft allemal zu Höchstform auf und garantiert ein inspirierendes Klangerlebnis.
In erster Linie ist es die Kombination modernster Chassis-Technologie und die um 30 Prozent steifere Gehäusekonstruktion aus Aluminium, welche dem neuen Premium-Trio zu dieser wunderbaren Klangqualität verhilft. Während in den beiden kleineren Modellen der bewährte PIEGA Hochtöner LDR 2642 MKII zum Einsatz kommt, schwingt im Flaggschiff der Serie, der Premium 701, erstmals das neue Hochtonbändchen LDR 3056. Zusätzlich wurde auch der Tiefmitteltöner in zahlreichen Details verbessert und speziell auf die neuen Gehäuse und Hochtonbändchen abgestimmt.
Die auf besonders langhubige Bewegungen ausgelegten MDS-Konustreiber stellen selbst in mittelgrossen Räumen eine impulsive, dynamische und druckvolle Bassleistung sicher. Dank abgerundeter Gehäuseform können auch keine störenden stehenden Wellen innerhalb des Gehäuses auftreten, so dass eine klar konturierte, verfärbungsfreie Abstrahlung aller mittleren und tiefen Frequenzen gewährleistet ist. Neu wurden bei den Säulenlautsprechern Bodenplatten mit Spikes zur Absorption von störenden Frequenzen eingesetzt, was weiter zur Erhöhung der reinen Klangwiedergabe beiträgt.
Nicht aufschieben, eintauchen in die wunderbare Premium Klangwelt und unvergessliche musikalische Momente geniessen!
articles on the topic Piega Loudspeaker