Velodyne Subwoofer
Velodyne Subwoofer (Loudspeaker)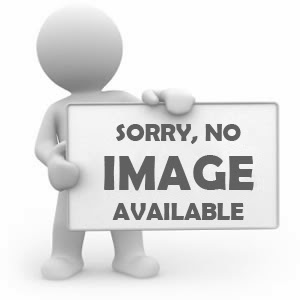 Velodyne subwoofers are known for their high-quality workmanship and perfect sound. Most Velodyne subwoofers can be perfectly connected to your existing loudspeakers thanks to their extensive remote control and measuring system.
Catalogues

Die Digital Drive™ Serie von Velodyne besteht aus vier vollständig neu entwickelten Digitalsubwoofern — dem DD-10, DD-12, DD-15 und DD-18. So klein wie physikalisch möglich konstruiert und dennoch musikalisch höchst akkurat, mit ultra-tiefem, fühlbarem Bass, legen sie die Messlatte für alle Subwoofer auf eine neue Höchstmarke.
Das weltweit einmalige Konzept dieses Bass-Quartets besteht in ihrer integrierten digitalen Technologie zur Raumeinmessung! Richtig gehört. Die DD-Serie verfügt erstmals bei Subwoofern über eine eigene Möglichkeiten zur Einmessung auf den Abhörraum, was sowohl für den Stereo Puristen als auch bei Surround neue Dimensionen im Tieftonbereich eröffnet. Jedes Modell der DD-Serie verfügt über einen Videoausgang zur Darstellung der Einmessmöglichkeiten auf Ihrem Bildschirm und wird mit einem hochpräzisen Messmikrofon, sowie einer Fernbedienung ausgeliefert. Mehrere unterschiedliche Einstellungen lassen sich abspeichern und jederzeit via Fernbedienung wieder aufrufen. Kein anderer Subwoofer kann den unterschiedlichen Anforderungen von Musik- und Filmwiedergabe so gerecht werden.

Velodyne "High-End Subwoofer" der SPL-Ultra-Serie sind fernbedienbare Digital-Aktive-Subwoofer mit geschlossenem Gehäuse und automatischer Raumkorrektur. Das Messmikrofon gehört zum Lieferumfang.

Impact heißt auf deutsch u.a. Einschlag, oder auch Stoßwirkung. Die Namensgebung für die neue Impact-Serie durch Velodyne kommt darum auch nicht von ungefähr, denn die einschlagende Wirkung dieser kompakten und preisgünstigen Modelle ist enorm. Unterschätzen Sie sie niemals einen Subwoofer der Velodyne Impact-Serie!
articles on the topic Velodyne Subwoofer